Vision for Camley Street
This project aims to take the overgrown, disused spaces of Camley Street and turn them into community gardens.
A permaculture gardening system will be set up, with local residence tending to the plots.
Local produce harvested from the gardens will be sold to those living and working in the area.
Schools and community groups will have the opportunity to learn new gardening skills, as well as spending more time outdoors.
The exhibition was designed to compliment the Apple Day event at Alara on the 17th October.
Five structures were set up along the street, with each one holding a location map and information about the project.
Five potential garden sites along the street were identified in order to show the general public how spaces can be transformed into idyllic green inner city spaces.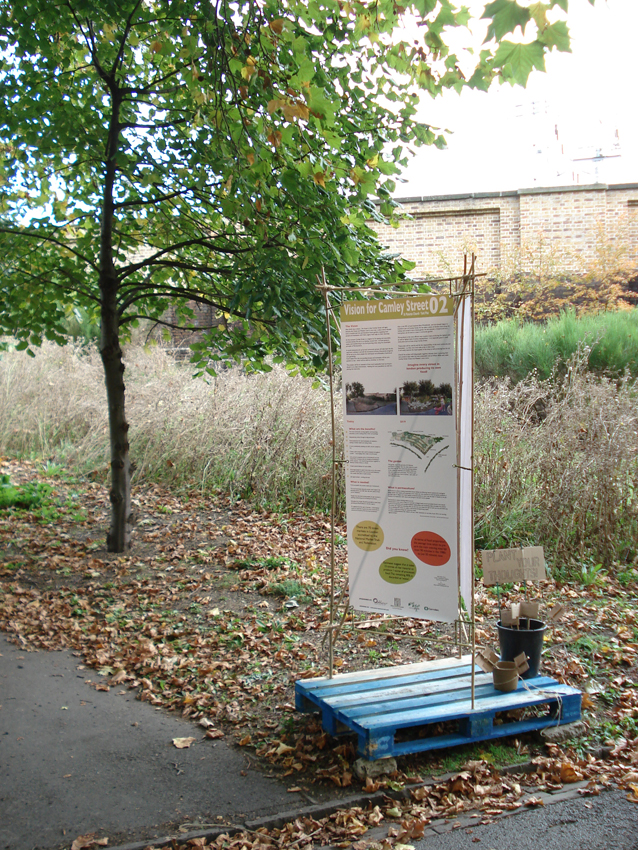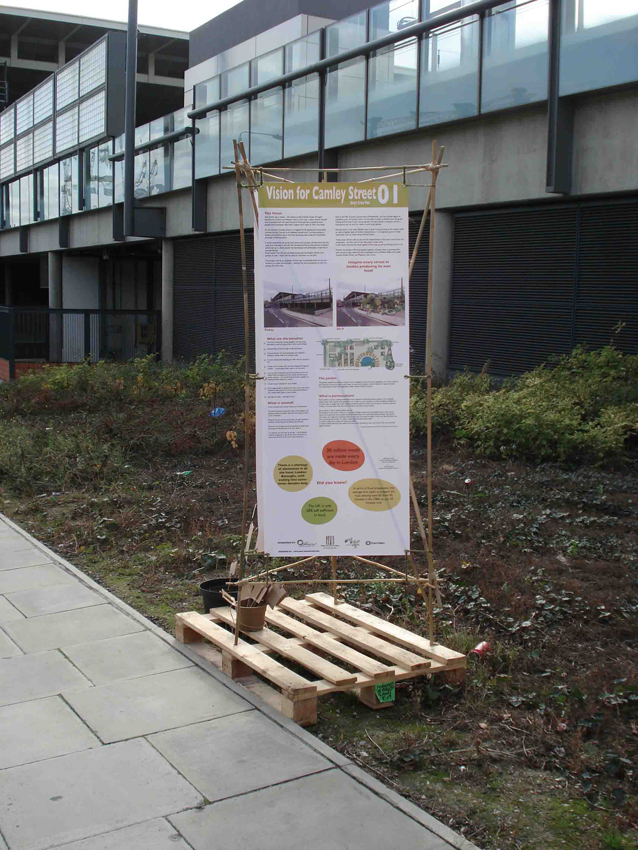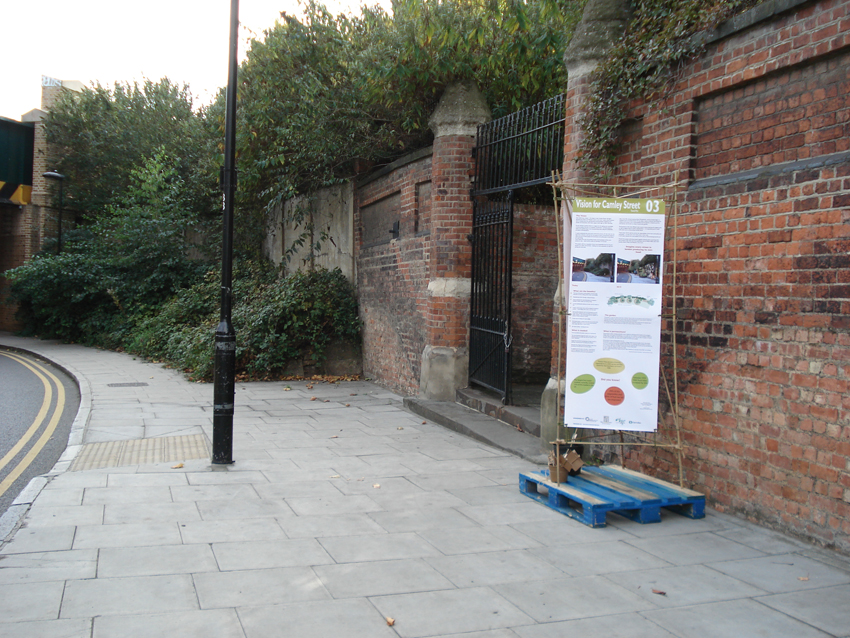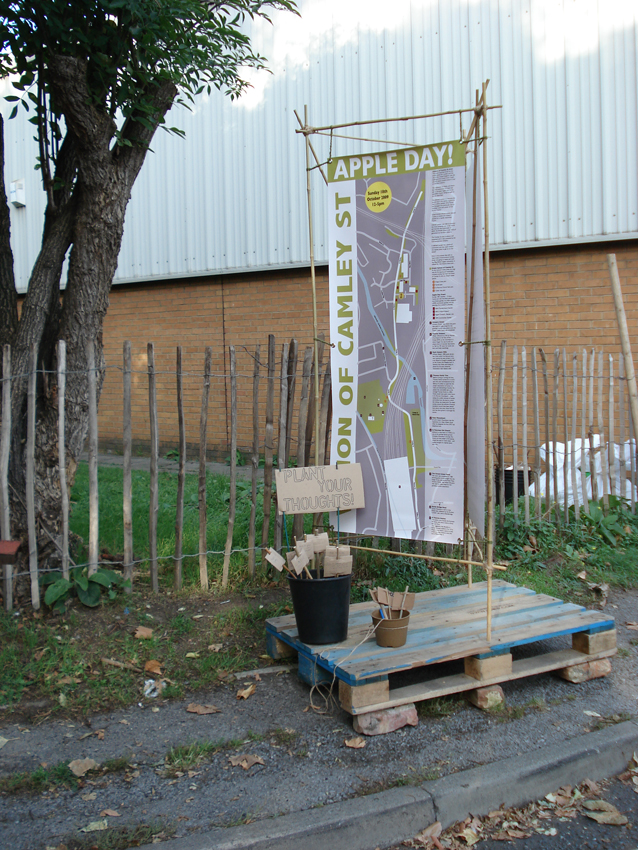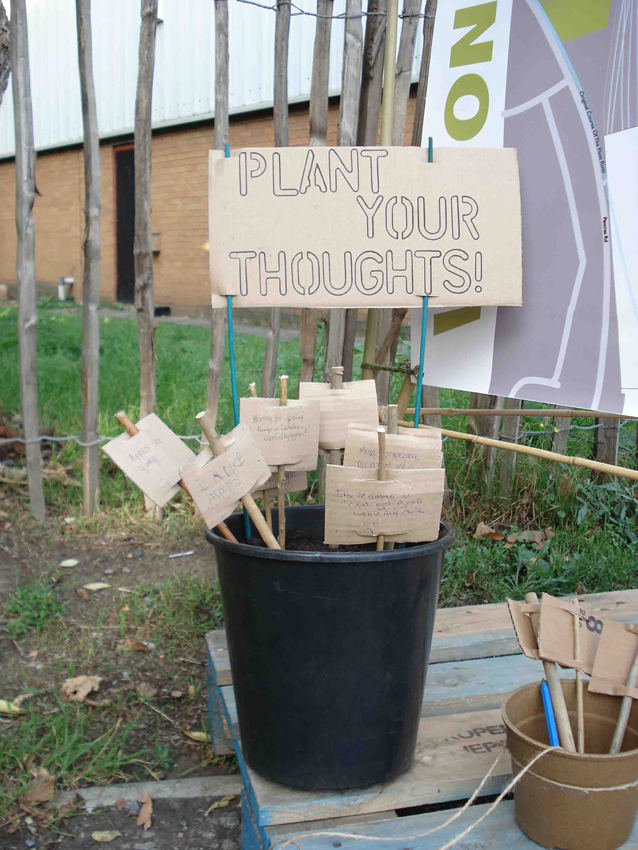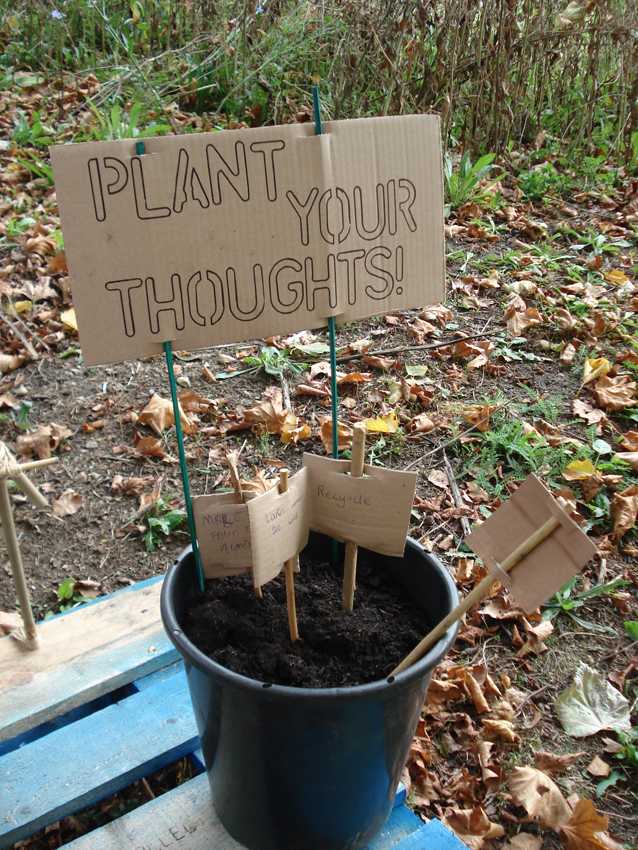 Designed and built by Anne-Laure Carruth and Erick Vivas.
Commissioned by
Alara Wholefoods