losing it!
losing it! is a project based in London in 2054.
the starting point of the project was globalisation and the Thames.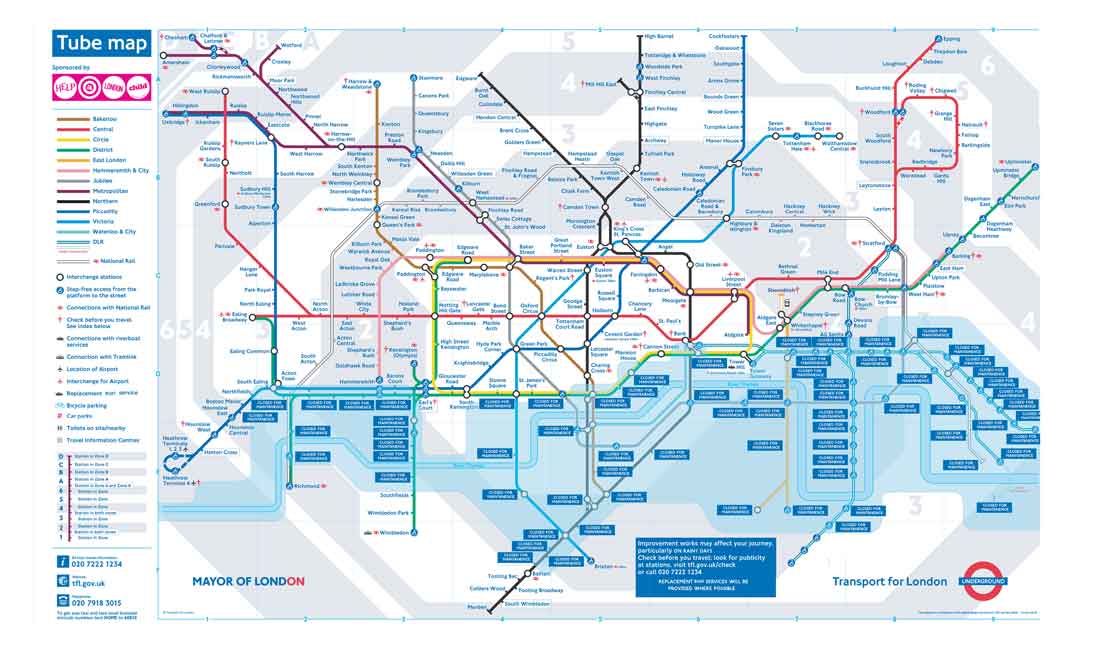 Tidal Thames
A starting point for this project was too look at the Thames and its natural flood plains- now heavily built-upon.
the tube map of London adjusted to show the areas of London currently at risk of flood according to official up to date information from the environment agency.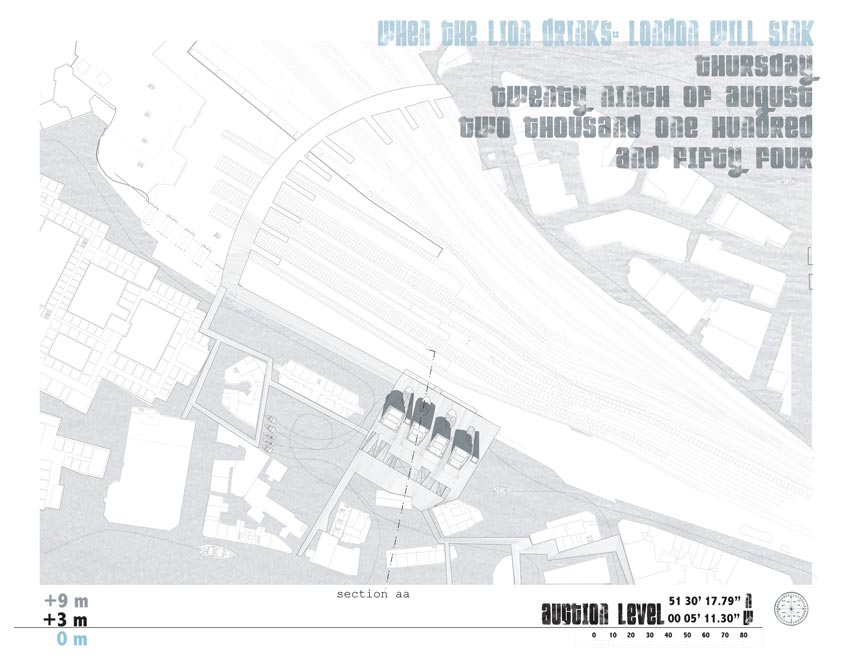 this project aims to illustrate the issues that our consumer society will be facing at some point in the future.
At present there exists an open cycle of consumption of material goods. one buys something, uses it, looses or throws it away.
an unsustainable open cycle of material goods that cannot last. We all know this cannot last forever, however nothing is done about it.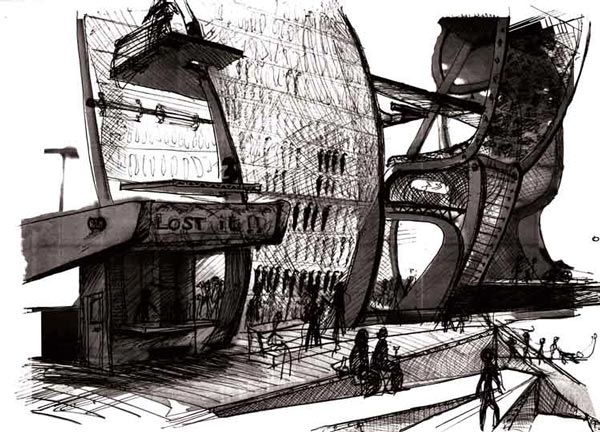 the losing it bar with translucent fabric beyond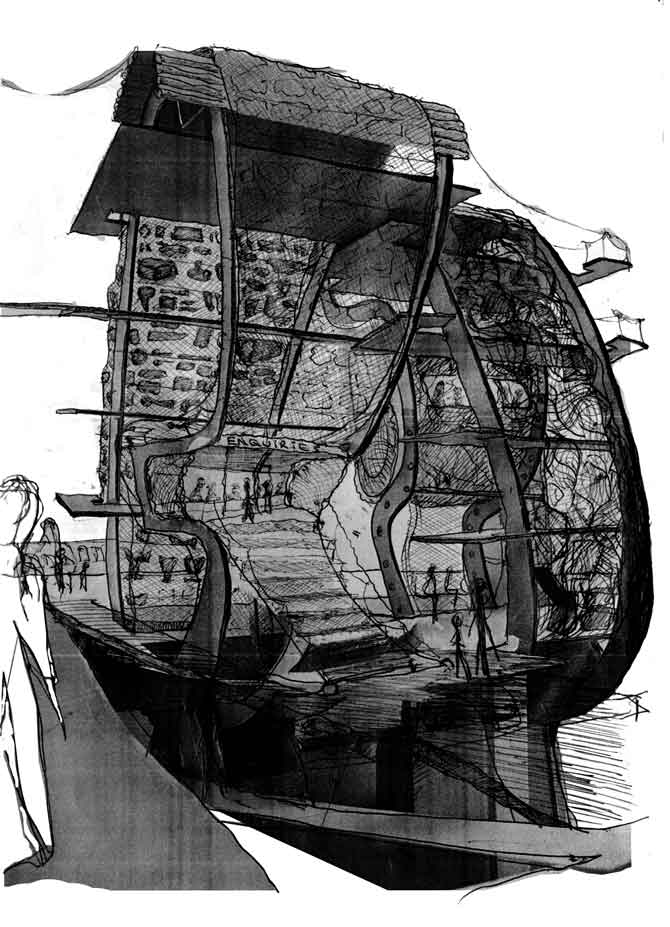 the enquiries desk
this projects suggests that peoples attitudes towards their material belongings will only be readdressed once drastic events happen to our own society - to a city like London for example.
the lost property hub at London bridge water taxi bus stop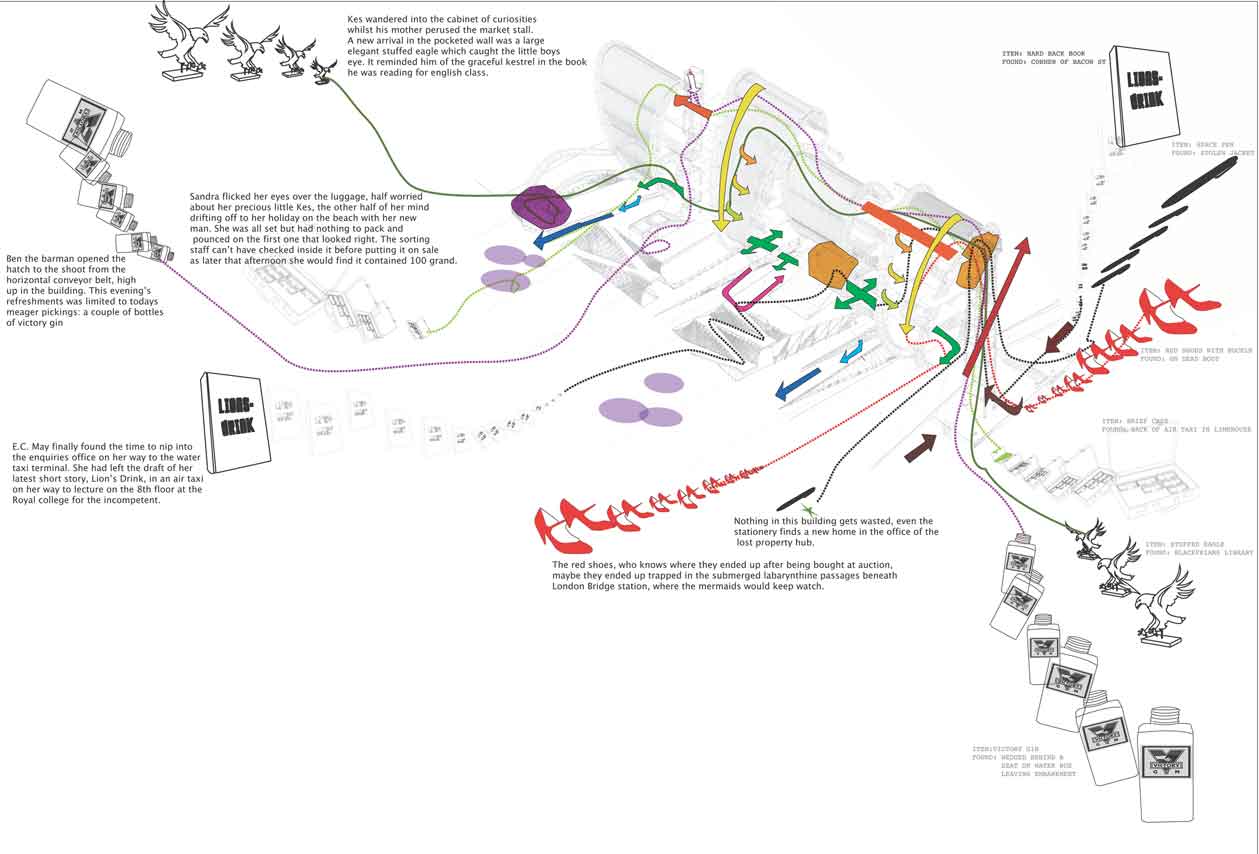 objects found on all forms of transport including from trains still functioning just above the new tide level, thanks to the old Victorian arches, that sliced the city into fragments to the newer forms of transport such as air taxis that come to perch around the square of the lost property office.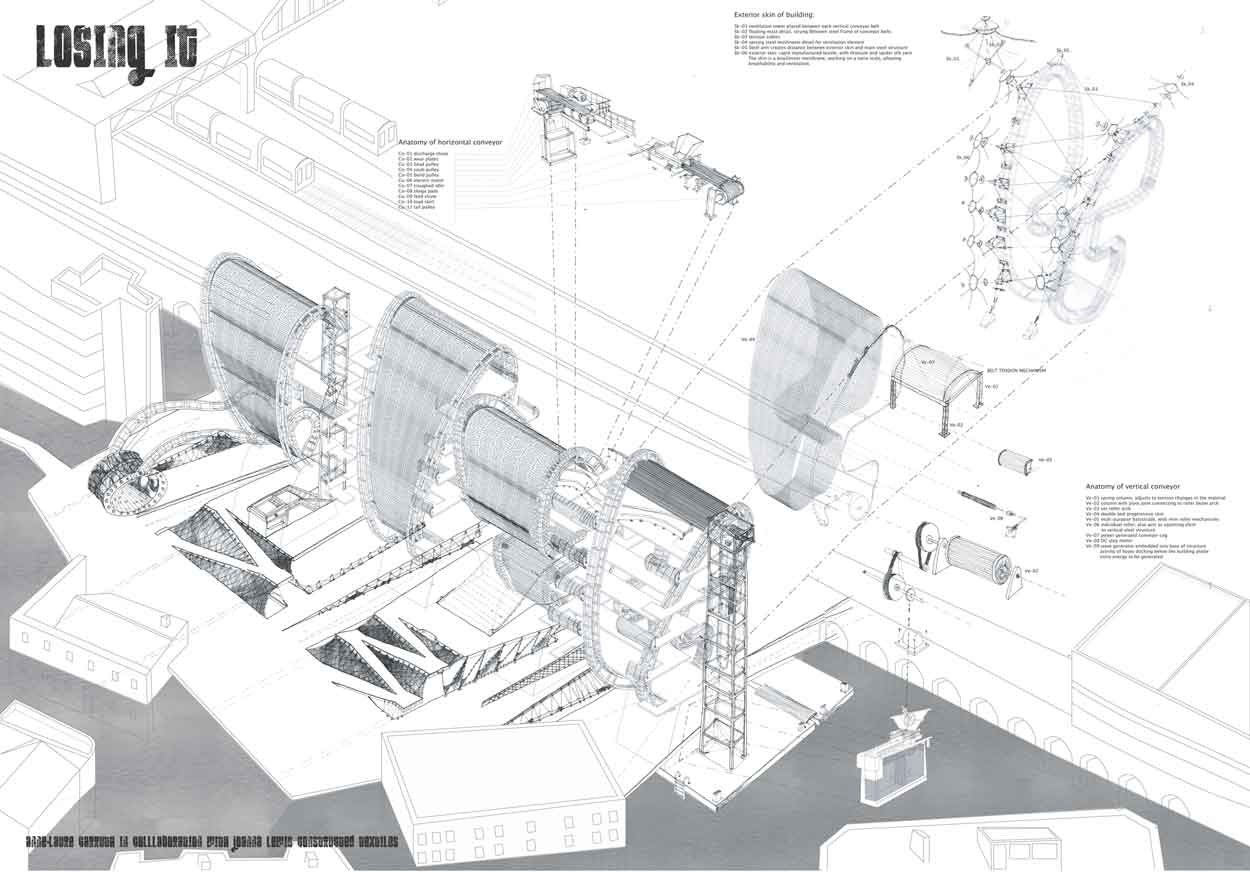 working with textiles, the building is in fact a machine for processing lost objects from all over London.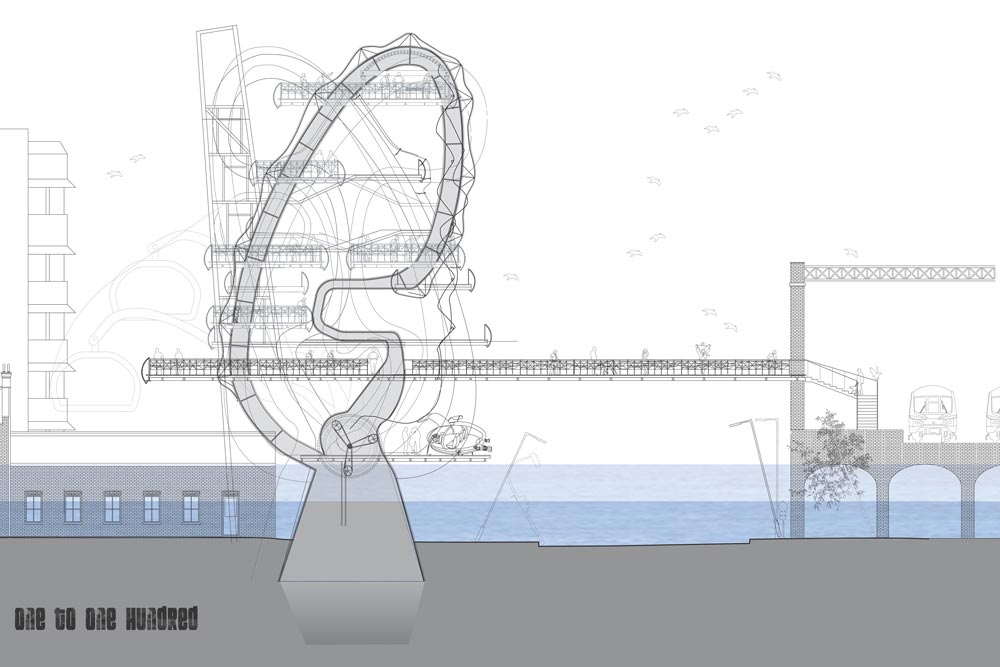 the fabric has pockets constructed from an elastic membrane that can adjust to the shape of any item of lost property.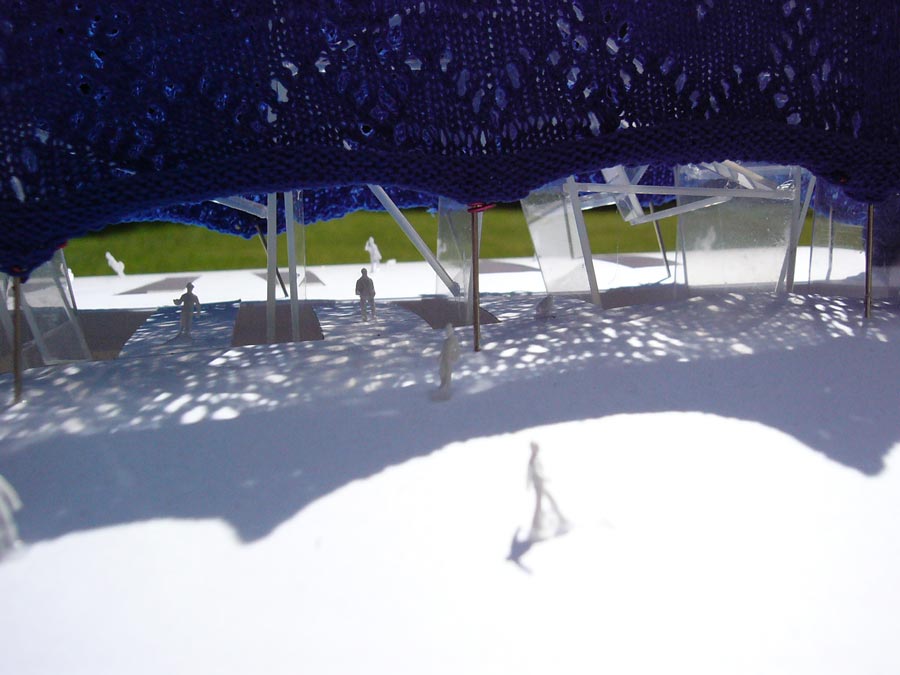 one side of the fabric is made of wool and is transluscent. the other side is a nylon membrane, fully transparent.
the view of the object is therefore controlled from the passer-by and only revealed once the time limit for claiming an item has expired.