chatham seed bank
The Chatham seed bank based along the banks of the river Medway on the site of the old Chatham docks at St Mary's island.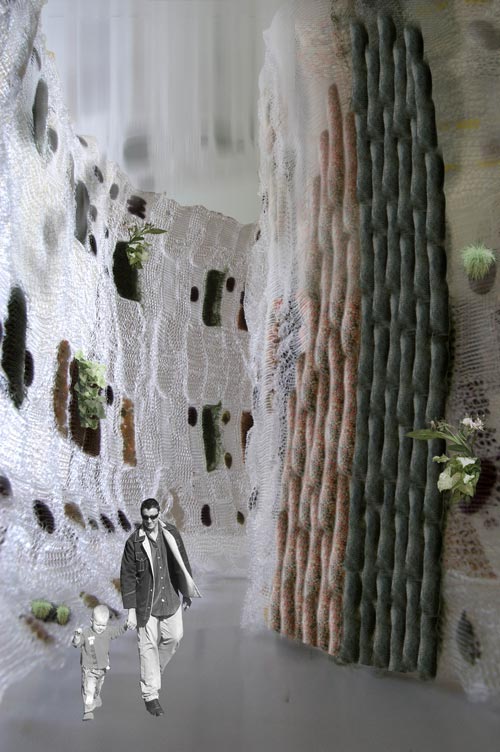 image of public walkway withing the seed bank
The building structure weaves its way between the water's edge and the docks. A double circulation system creates pockets of public and private spaces but allowing visual connection between the two.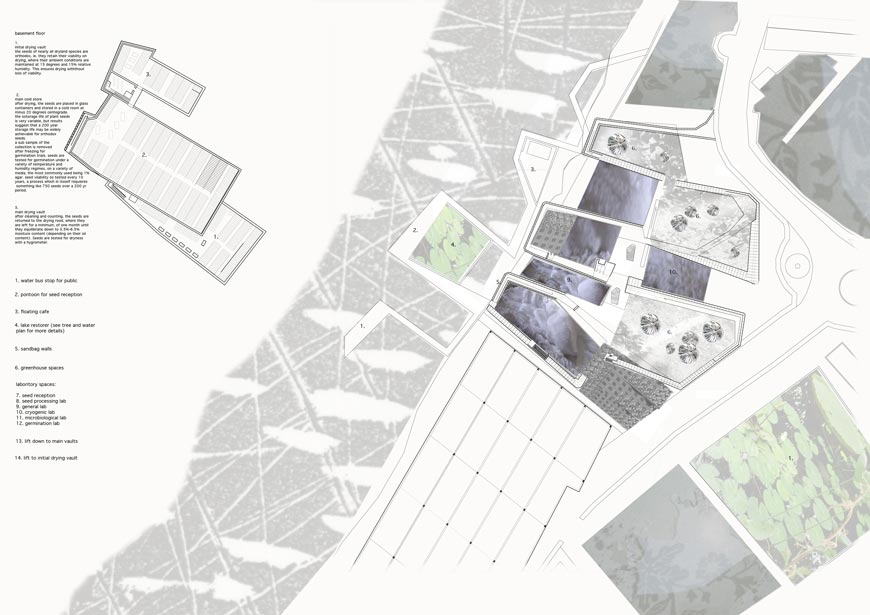 The building stretches out into the landscape where exotic and threatened trees weave through the suburban landscape, draining the hard landscaped areas and diverting the water to a seed bank and research facility. The excess water of suburbia would, though drainage systems and plant growth, naturally solidify the river bank, to ensure limited flooding when sea levels rise by 6 meters in the next 10-20 years.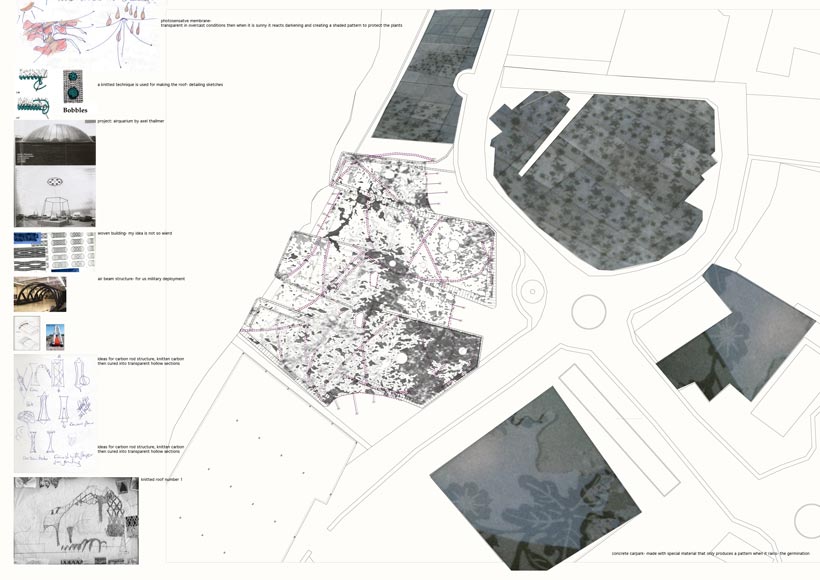 The structure of the building is formed by a series of high pressured air-beams holding up a photo-reactive knitted structure. This knitted fabric is transparent during overcast days with poor light conditions- allowing maximum light to the plants.
On sunny days, the photo-reactive ink darkens, creating shade for the green house areas and protects the most vulnerable plants.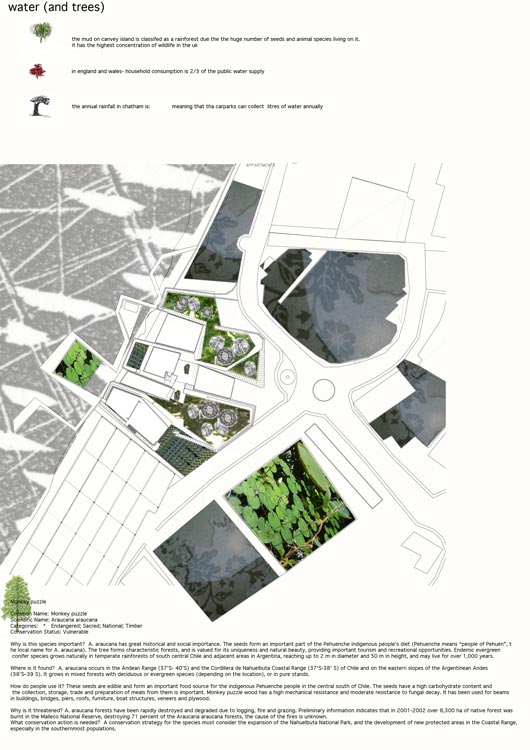 Surrounding car parks and tarmac areas become water collection surfaces on rainy days. This water is then transfered to the seed bank and helps water the plants housed in the green houses.
The car park surfaces are made up of a special material that when wet, display floral images.
So the building and its surroundings are constantly reacting to the climate surrounding it- with car parks flourishing in the rain, and the building roof becoming lighter and darker with the sun's rays.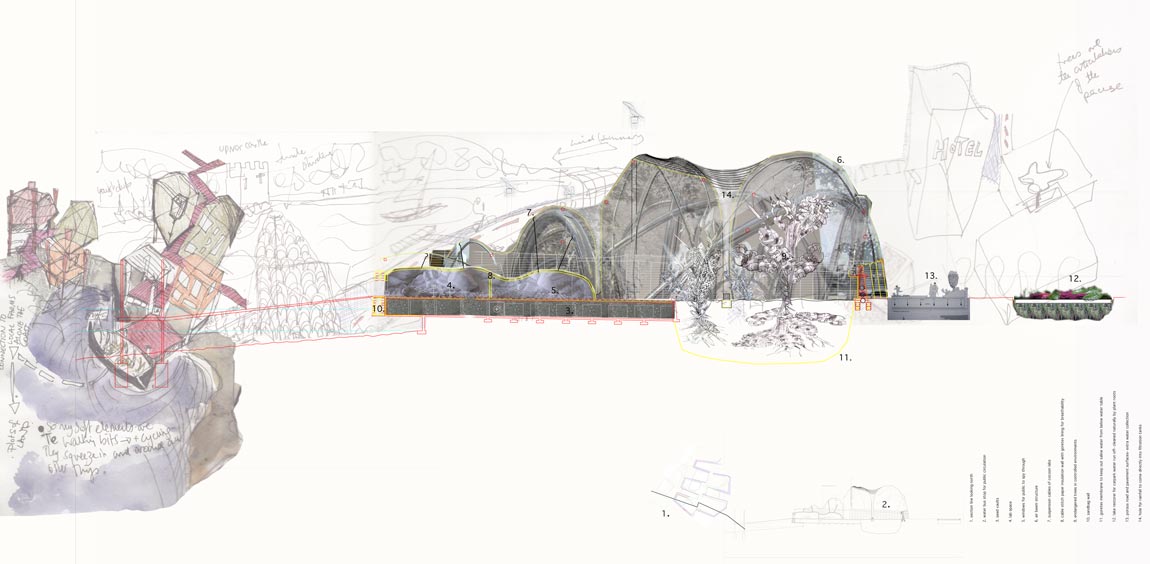 Security and protection of the seeds is important, and therefore the access of the public well controlled. The public walkways meanders though the building, following the process route the seeds take though the building until they get to the vaults.
This allows the public to be educated about the treatment and process of seeds, and show the importance of seed protection for future generations.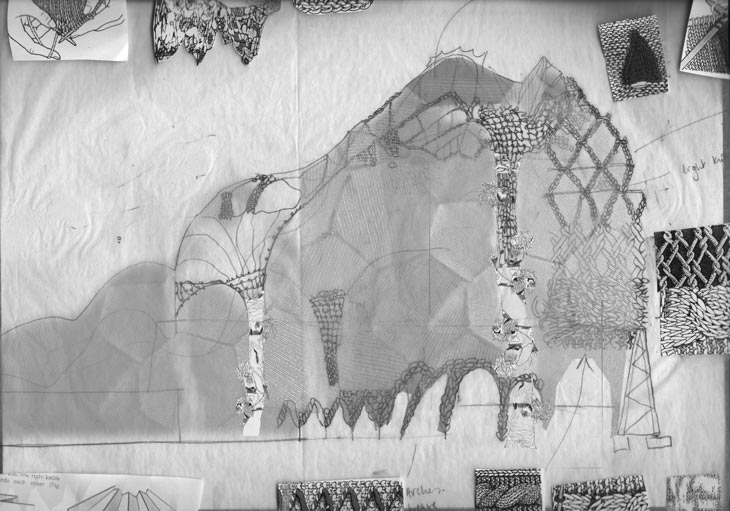 Knitted roof - explorative drawing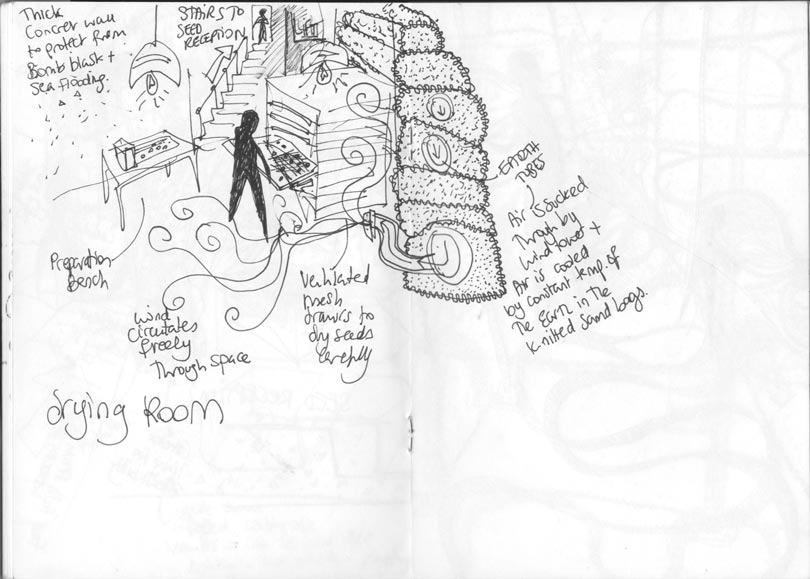 drying room well ventilated- basement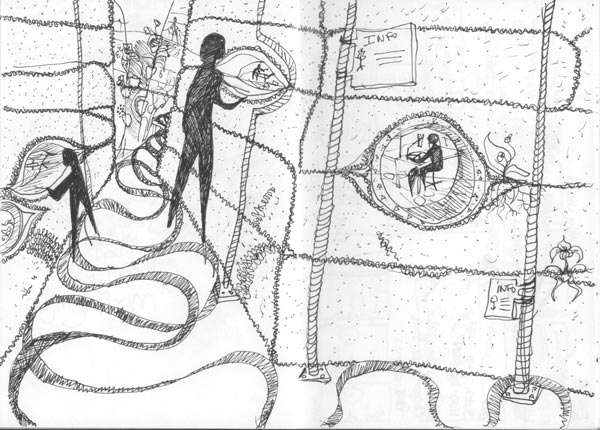 public route through the building with views though to the laboratories.